How much easier would your
life be if:
All your technological problems were reduced, and when an issue did arise it was solved efficiently

You felt confident that your private data was protected, secure and backed-up

You knew your business met the Cyber Essentials standards and so had the best protection against cyber security threats

You had a fixed-fee budget that allowed you to plan expenses ahead of time

You met with your local Crawley IT support provider regularly to discuss your business strategy, the latest IT updates and what could be done to benefit you
Our priority is helping small and medium businesses across Crawley to meet their business goals. We do this by sharing our expertise and providing them with superior IT support services that elevate their business.

We help Crawley clients working in multitude of different sectors, from solicitors to insurance companies to non-profit organisations. Each industry is tackling unique business challenges and therefore requires IT support solutions which are specifically designed to target their individual needs.
Data & Cyber Security solutions are now a must. Our all-inclusive Crawley IT support services will ensure that your systems are kept safe as standard.

Speak to our friendly team today to learn more about how we can give you complete Peace of Mind and eliminate your technology headaches.
IT Support Crawley
We look after your technology, so you can get on with running your business.
Our IT Support services in Crawley are here to help your local business. While you might not care about technology, we really do, so we can ensure that your technology works quickly and effectively, wherever your team is based.
We don't just provide Crawley IT Support; we provide Complete Peace of Mind.
Managing your company's IT can be frustrating, stressful and expensive; luckily, we are here to put an end to all of that for you. We promise that IT will never be on your list of problems again.
Don't suffer with the same IT support issues anymore!
Give us a call or arrange to meet:
What IT Support Crawley involves: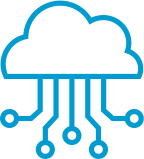 Cloud Services
Integration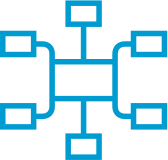 Managing Systems
Reliability & Uptime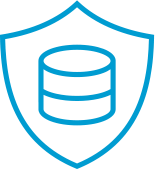 Preventing Cyber
Security Threats

Business Continuity Planning
& Disaster Recovery

01273 907080