How much easier would your
life be if:
All your IT issues were diminished and if problems arose, solutions were implemented efficiently

You knew that your confidential data was backed-up and secure

Your business met the Cyber Essentials standards and had premium protection against cyber-security threats

You could plan expenses in advance with a fixed-fee budget

You had regular meetings with your local Tonbridge IT support provider to discuss new IT updates, how to develop your business strategy and ways to help you meet your goals
We provide IT support to small and medium businesses across Tonbridge. We help them to reach their business goals and growth targets by sharing our expert advice and providing specialist, award-winning IT services.

We have experience working with Tonbridge clients from a range of industries, from insurance, to legal, to non-profit organisations. We recognise that each sector faces unique business challenges, and therefore we are fully equipped to provide IT support solutions that are designed with your specific needs in mind.
In today's digital landscape, Data & Cyber Security solutions are crucial. Our Tonbridge IT support services are all-inclusive, ensuring that your systems are kept safe as standard.

Speak to our friendly team today to learn more about how we can give you complete Peace of Mind and eliminate your technology headaches.
IT Support Tonbridge
We look after your technology, so you can get on with running your business.
Our IT Support services in Tonbridge are designed to help your local business. We are IT specialists with a real passion for technology, so we can ensure that your IT works efficiently and productively, wherever your team is based.
We provide more than just Tonbridge IT Support; we give you Complete Peace of Mind.
Managing your company's IT can be overwhelming, stressful and expensive. Fortunately, we can help. We can take IT off your list of worries for good.
Don't suffer with the same IT support issues anymore!
Give us a call or arrange to meet:
What IT Support Tonbridge involves: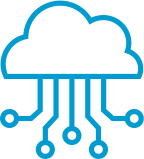 Cloud Services
Integration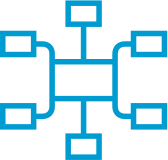 Managing Systems
Reliability & Uptime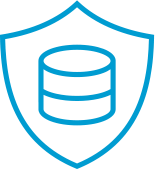 Preventing Cyber
Security Threats

Business Continuity Planning
& Disaster Recovery

01273 907080