"The whole team at Southern IT have been nothing short of amazing. I can't thank you guys enough for what you've done to enable us to continue working from home, it's been so easy with the way we are now setup. When we need you, nothing is too much trouble and the response time is excellent.
Many thanks!"
Bishop & Light Solicitors
"It would be my pleasure to say how happy we are/I am with the service received
from Southern IT.
Your response is always super quick and proactive – which is a great support when working alone at home. Plus with how technologically challenged I am, the peace of mind that I can rely on you all, is amazing.
Thank you."
Lawson Lewis Blakers Solicitors
"Southern IT prompted us to prepare for home working, well in advance and successfully set us all up with secure remote connections into the office servers. With so many staff members and varying 'technical understanding', this wasn't without its challenges for us as a business, however each ticket we logged with yourselves, regards to these problems, were sorted out straight away.
It's nice to know we can rely on you all, no matter what challenges we face, thank you"
"The support has been really excellent, so I am very happy to share our feedback.
Given the events of the last few weeks, we are so relieved that we engaged Southern IT when we did and thanks to our new cloud-based system, the move to working from home has been seamless. We found Southern IT very proactive in offering support, checking well in advance to make sure everyone had what they needed to work from home if/when the situation became necessary and prompting us to think ahead and get prepared.
Now we are all working from home, staff have full access to everything they need, so it really is no different at all from working on site."
"We've received very prompt responses to all our challenges since we started working with you, but most recently during the COVID-19 outbreak and the requirement to work from home if you could, your support in setting up remote access to an office computer, holding vital financial information on it was just the latest example of your ready to access
solutions. Without this and your 'security first' approach to technology and
support, working from home during
these challenging times would have
been far harder.
Thanks"
"Since day 1 of coming on board with you, we've received consistently amazing service.
Your proactive approach to ensuring we were set to continue operating from home didn't go unnoticed….who knew Sunday was a working day? Apparently you did – thank you!"
"Just a quick note to say we really appreciate the support that we've had from you guys,
to help us work from home and continue operating in such a productive and trouble free way.
Thank you!"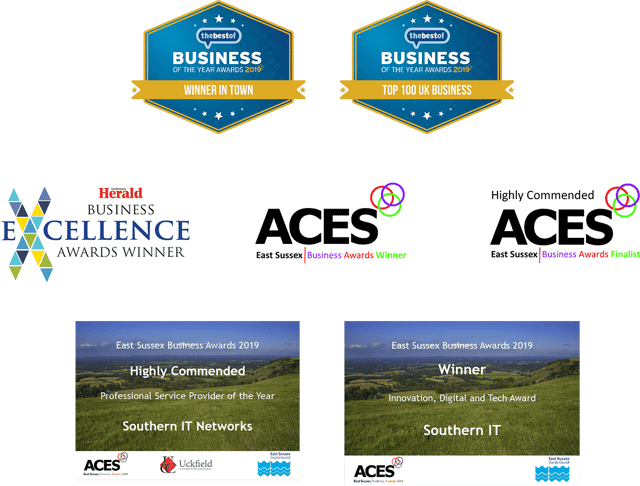 Can your business recover from Disaster?
Do you have a backup? is it sufficient? when did you last review it, or test it?
Download our free 25 point checklist to help give you peace of mind that you've got the best system in place for your business needs.