How much easier would your
life become if:
All IT support problems were dramatically reduced, and when they occurred were looked at within minutes

You knew with certainty that your data was safe and secure and your backups were tested

Your Business was protected against cyber security threats by meeting the Cyber Essentials Standard

You had complete budget predictability with a fixed cost that has no 'extras'.

You had regular meetings with your IT support provider
Our IT Services Sussex Team specialises in providing premium IT
This is to both small and medium sized businesses across every corner of the county. As your IT support partner, we are dedicated to delivering complete peace of mind.

Our clients operate in a variety of sectors from solicitors, to insurance companies to non-profits. All these industries face unique business challenges and require custom-built IT support solutions.

In the modern world, Data & Cyber Security are no longer 'optional'. We ensure that your systems are kept safe as standard with our all-inclusive IT Support Sussex services.

Speak to us to learn more about how our IT Services Sussex Team can give you complete Peace of Mind and eliminate your technology headaches.
IT Support Sussex: looking after your technology, so you can get on with running your business.
When it comes to your IT support services, we highly doubt that you want to know everything about the complex inner workings of your technology infrastructure. When you work with an IT support partner, you just want them to ensure that your IT works efficiently and effectively, wherever you may be.
That's why we don't just deliver fully Managed IT Support, we provide complete Peace of Mind.
If you're currently responsible for managing your business' IT, then you have no doubt experienced the frustration, stress and expense that technical issues can cause. Luckily, our premium IT Support Sussex services are here to put an end to all of that for you.
Don't suffer with the same IT support issues anymore!
Give our IT Services Sussex Team a call or arrange to meet:
What Sussex IT Support involves: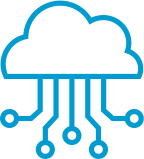 Cloud Services
Integration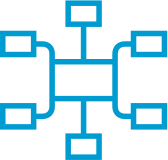 Managing Systems
Reliability & Uptime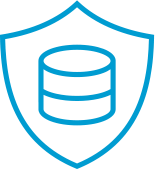 Preventing Cyber
Security Threats

Business Continuity Planning
& Disaster Recovery